5 Tips For Wearing Jewellery With Metal Allergies & Sensitive Skin
Wearing jewellery is one of the best ways to elevate an outfit or show off your personal style. But for some of us, that means running the risk of skin rashes, itchy bumps, redness or dry patches. But it doesn't have to be this way. 
Luckily, there are things that even those with metal allergies or sensitive skin can do so they can still wear stylish pieces with the help of hypoallergenic choices. 
1) Get To Know Your Skin 
Everybody's skin is different. So when it comes to jewellery, there are different types of allergies and sensitivities people can experience. Nickel is a common culprit. But it's also possible to be allergic to copper, brass and even more expensive metals like platinum. Which is why one of the best ways to tackle a reaction is to find out exactly what is causing it so you can avoid jewellery that contains that metal in future.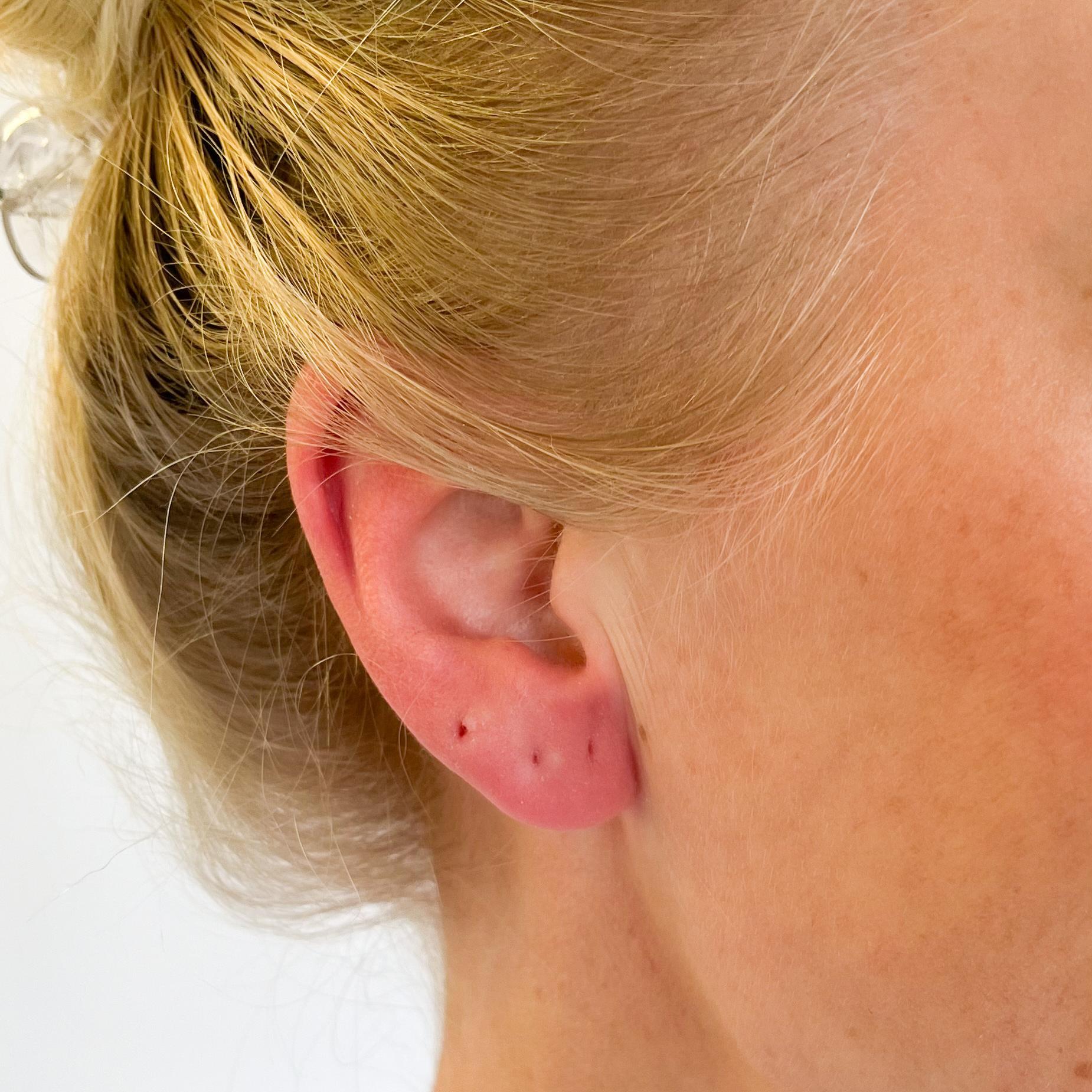 Chat to your GP and see if they are able to perform a patch test to identify the specific allergen. Then once you have a better understanding of what your skin is sensitive to, you can choose suitable jewellery options that are right for you. 
Here at our Solace, 95% of our customers are able to wear our medical grade stainless steel jewellery without a reaction. But don't worry if you're in the 5% that can't. Our range also features implant grade titanium jewellery and pure titanium jewellery. Titanium allergies are extremely rare even in people sensitive to other metals.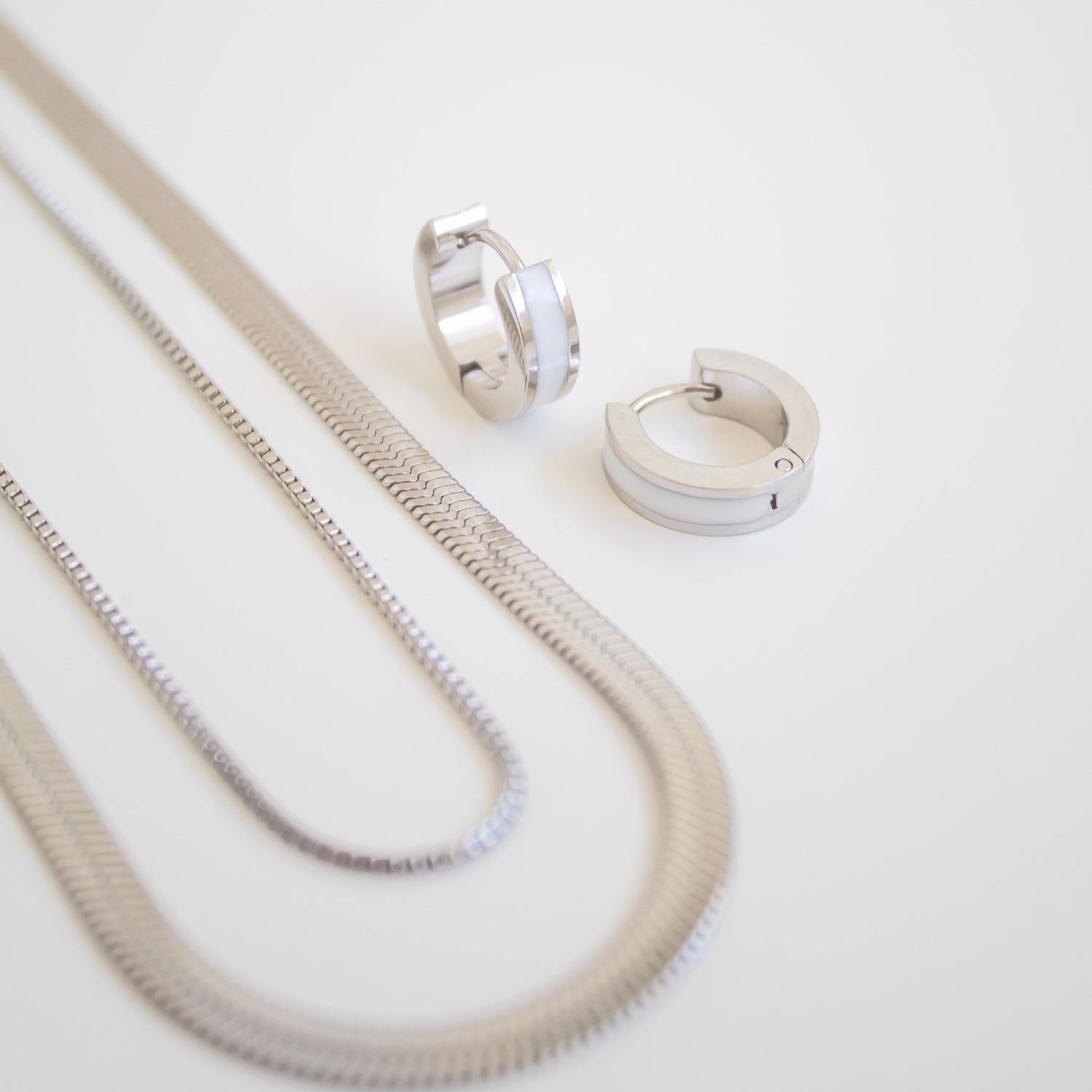 2) Say No To Costume Jewellery
Although high street bought jewellery can be fun to wear in the short term, it's important to remember that it's purposely manufactured from low quality metals like nickel to make it less expensive. 
Luckily, turning your back on costume jewellery shouldn't be difficult. Not when stainless steel hypoallergenic jewellery is a fantastic alternative for affordable, everyday jewellery. And you don't have to compromise on the style stakes either.
Our range features all the hottest trends such as silver and gold huggie hoops, gold stacking rings and gold chains and chokers.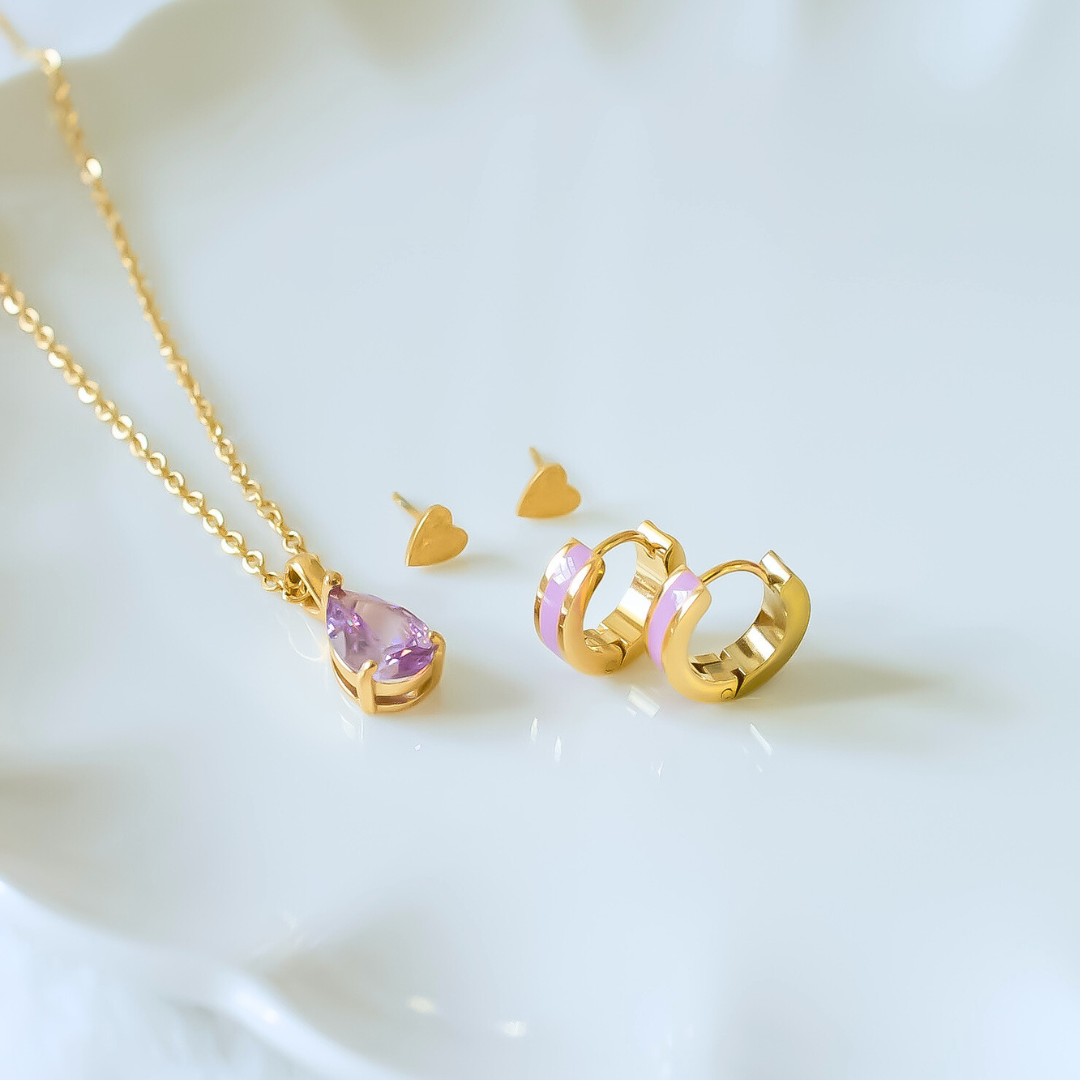 3) Avoid Other Problem Metals That Might Contain Nickel  
Unfortunately, it's not just costume jewellery that can cause problems. Even precious metals like gold and silver can cause reactions. That's because manufactures will add nickel or other reactive metals to precious metal to improve its strength. 
With gold, it's true that the higher the Karat, the less likely you are to have a reaction. But only pure gold is completely risk free and that is too weak to hold its shape as jewellery. Be especially weary of any jewellery less that 14K as it's highly likely to contain troublesome nickel or brass. 
If you love the look of gold but don't want to run the risk of a reaction, our PVD coated stainless steel is the perfect replacement. From gold stud earrings to gold birthstone necklaces, almost every piece in our range is available in on-trend gold.
How to find out what metal jewellery is made out of? 
There are a couple of things you can do to find out what metal your jewellery is made out of. Any Nickel lurking in jewellery often gives itself away with the greenish or brown stain that is leaves behind on the skin.
Other metals though can be harder to detect so you may want to try out a metal testing kit. These come with a set of solutions that you rub onto jewellery to identify the type of metals and their purity. Just pour a small amount of the liquid onto some cotton wool and wipe it on any part of the jewellery. The solution will then change a certain colour depending on what metal it contains. Metal testing kits are particularly useful if you're wanting to wear a vintage or antique piece that you don't know much about.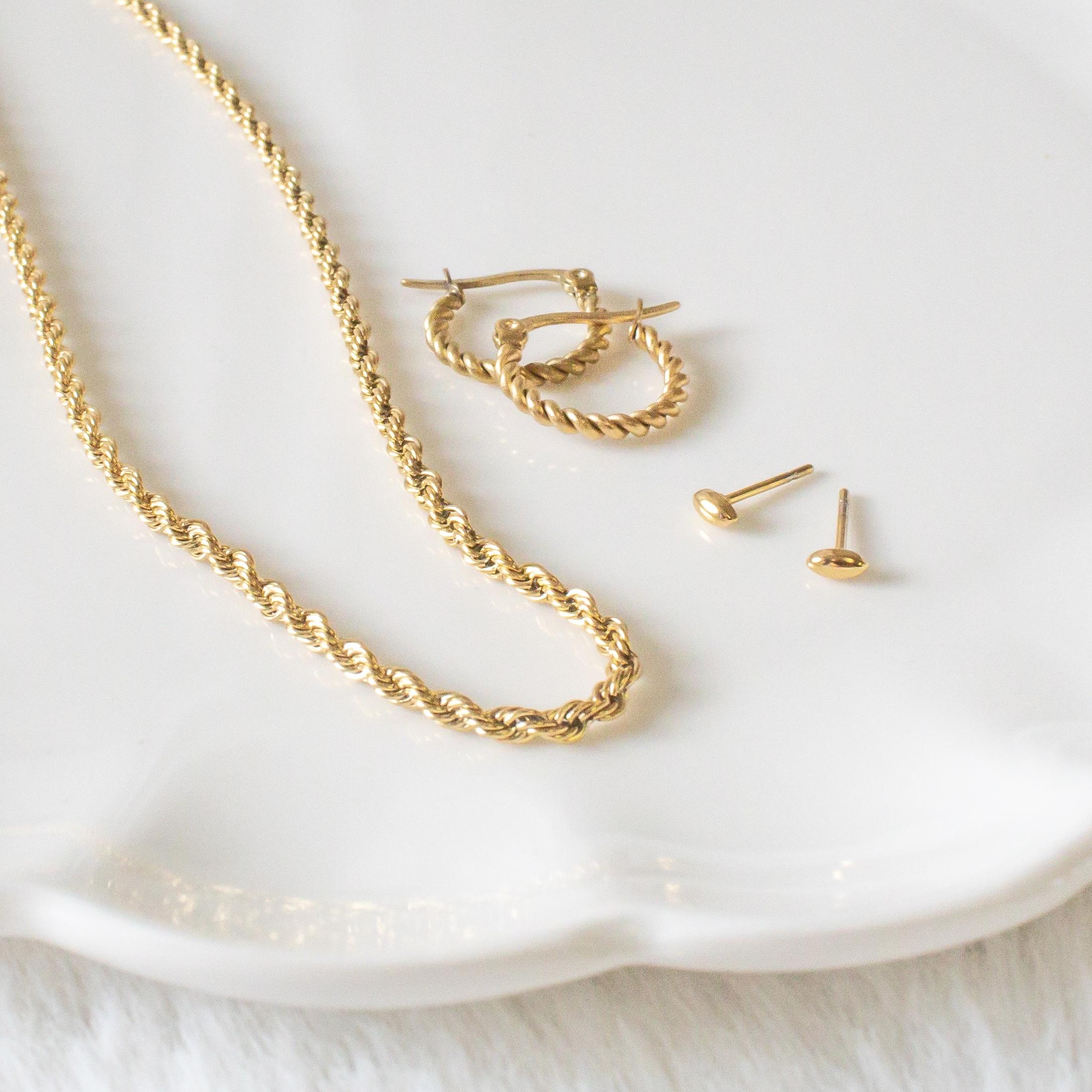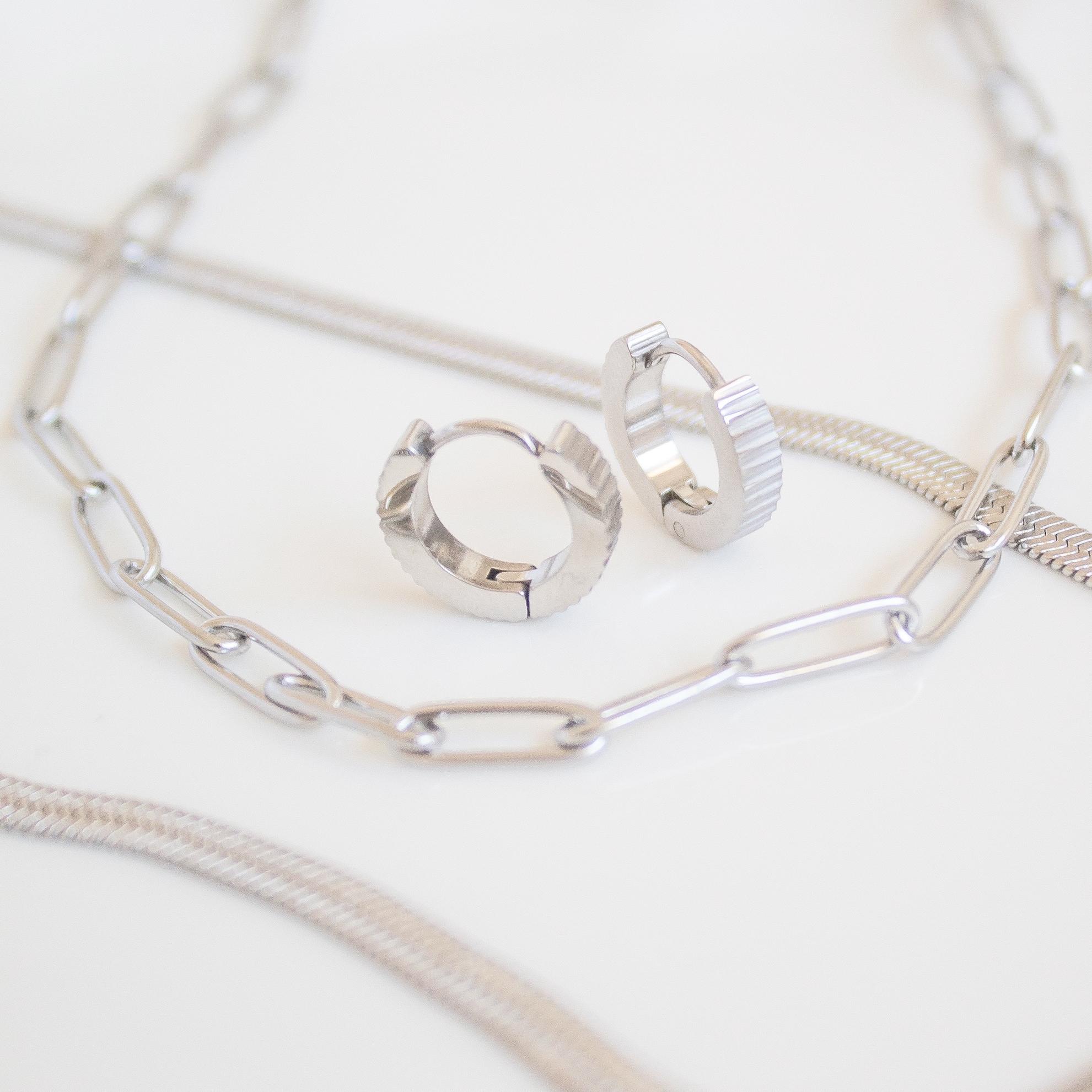 4) Be Wary of Claps and Hooks 
Sometimes even jewellery made from high quality metals feature clasps, hooks or backs that are made from cheaper metals to reduce costs. This is especially problematic for earrings where the posts are what come into contact with the skin the most. Luckily, you don't need to worry about that with any of Solace's pieces as each and every part of our jewellery is made from hypoallergenic stainless steel or titanium.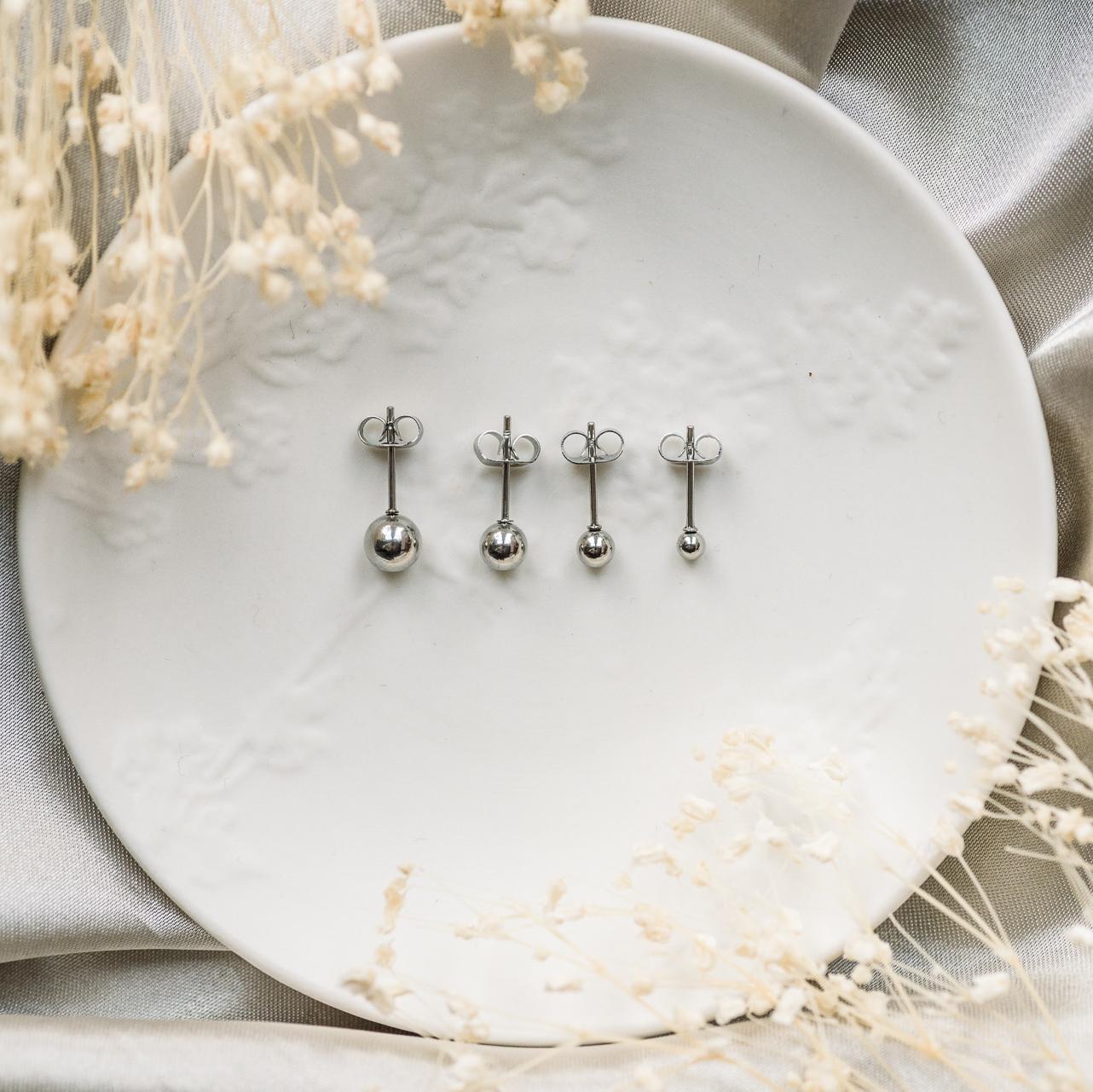 Titanium 
Titanium is another fantastic metal for those with sensitive skin as less than 0.6% of people are allergic to it! Implant grade titanium earrings are what's called biocompatible – meaning it won't be rejected by the body – which makes it ideal for piercings. And because it's a non-reactive metal, titanium won't lose its shine by tarnishing over time either. Our collection of titanium earrings feature high quality titanium cartilage studs, trendy half hoop studs and timeless titanium studs in a variety of cute shapes.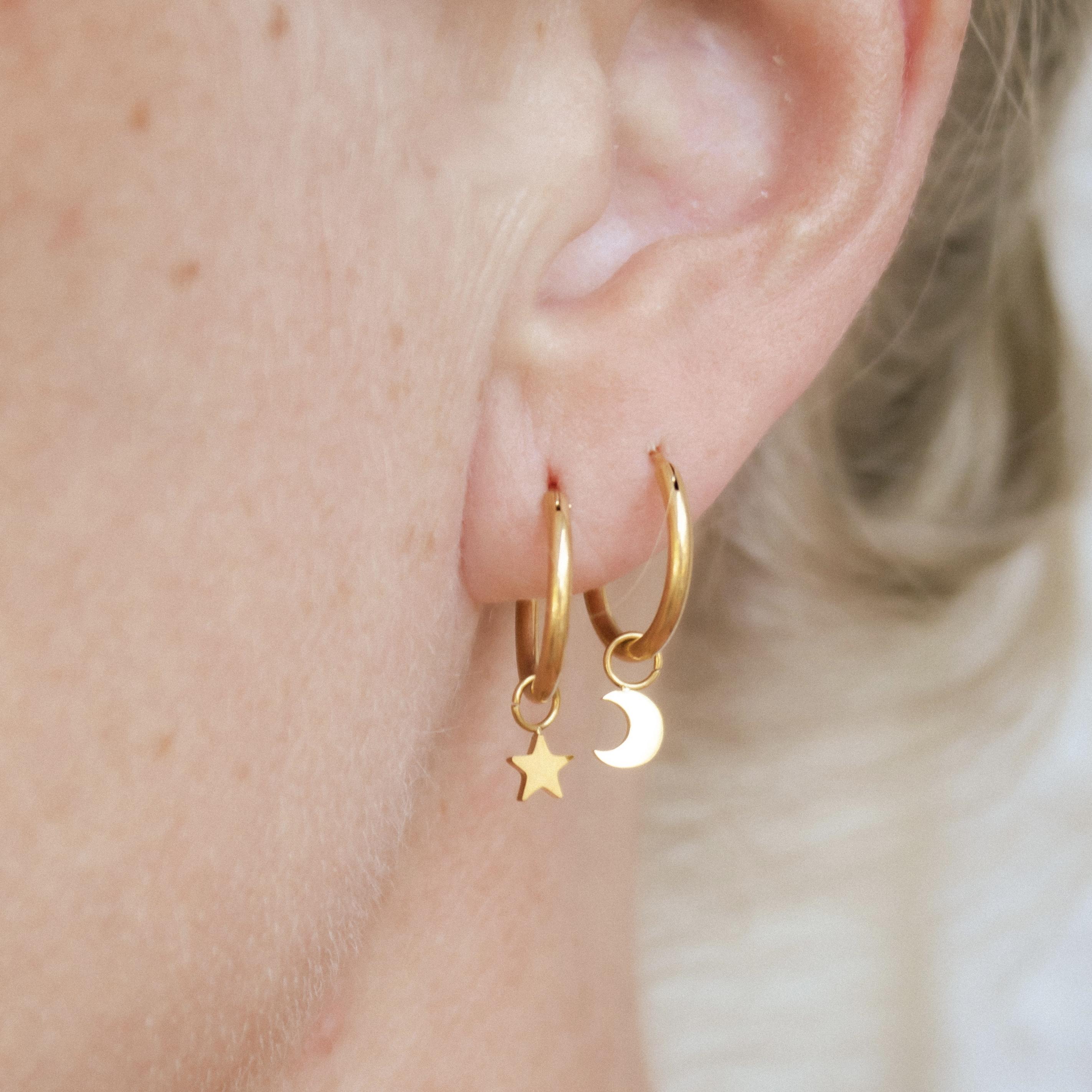 Where Can You Buy Hypoallergenic Jewellery? 
You'll find jewellery self-labelled as "hypoallergenic" or "allergy-free" all over the internet but it's difficult to know what you're getting from some manufacturers. In some instances, pieces may be advertised as hypoallergenic because they've had a thin coating applied to them. But the base metal could still contain nickel which can be exposed over time causing a reaction. 
Luckily, you won't have any of those issues if you shop with Solace. Everything from our bracelets to our cuffs, pendant necklaces to our fidget rings are made from the highest quality 316L stainless steel or titanium.
We're so convinced that you'll be 100% happy with our products that we even offer free returns and a  in the very unlikely event our jewellery doesn't work for you. 
OUR BEST SELLING EARRINGS
We have a 100% happiness guarantee, in the unlikely event you have a reaction, or simply don't like the earrings after trying on you can send back for a refund.