Can I pierce my own ears? Here's everything you need to know...
If you've ever seen the 90's remake of The Parent Trap, you'll remember the famous scene where Annie has her ears pierced using just an ice cube, a needle and an apple. Cue Lindsay Lohan's ahem, ear piercing scream and tweens up and down the country replicating the method at sleepovers (much to their parents' dismay!).  
But whilst it's pretty obvious that rubbing fruit over a soon-to-be wound is less than sanitary, is there actually a way to safely pierce your own ears?
It's a question that a lot of us were asking over lockdown, with google searches relating to "how to pierce ears at home" increasing by 500% percent and remaining high now restrictions have lifted. So, to make sure you're fully informed, here's everything you need to know before DIYing those lobes.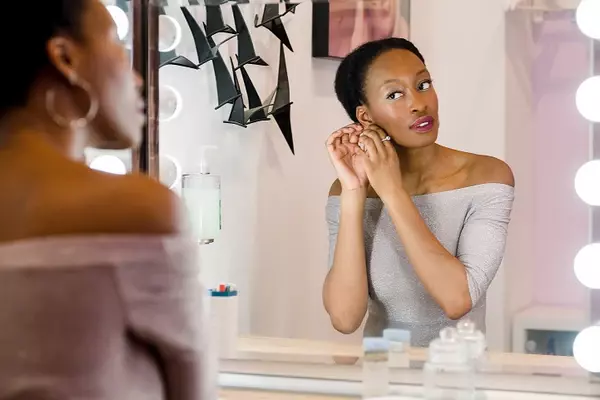 What Are the Dangers Involved with Piercing Your Own Ears?
First things first, it's important to remember that there will always be a risk of infection when you're getting a new piercing. But this risk is significantly reduced if you go to a professional or use the correct, sterilized equipment and hypoallergenic jewellery. You'll also need to make sure you follow a stringent aftercare routine.
Without the proper equipment and sanitary conditions, you're more likely to shatter your cartilage (which can lead to permanent lumps) and increase the risk of your body rejecting the jewellery which can cause severe pain and discomfort.
So, in short, put down the sewing needle and step away. If you are going to pierce your own ears, you're going to need a much more professional approach than that.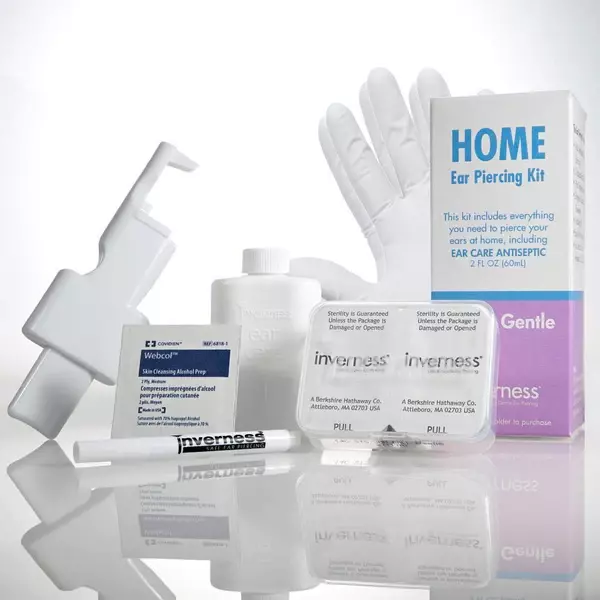 What Are Home Piercing Kits?
If you've decided that piercing your ears is the right call for you, then you should invest in a professional home piercing kit like the one from Inverness. In the kit, you will receive:
1 pair of sterilized piercing earrings with exclusive Inverness Safety Backs.™

Easy-to-follow instructions.

1 hand-pressured piercing instrument.

1 pair of single-use gloves.

2 hygienic cleansing towelettes.

1 surgical marking pen.

60ml of aftercare solution
With this kit, you'll have everything you need to pierce your ears at home following an easy to follow, 3 Step Process.
When Should You Not Use a Home Piercing Kit?
The Inverness Home Piercing Kit is designed for use on the ear lobes only. You should not try and pierce anywhere else on your body using the kit. In fact, we would always suggest going to a professional for any kind of cartilage or body piercing as it's much harder to get the positioning right (nobody wants a wonky nose stud) and the risk of rejection is higher.
And whilst the kit is easy to use, it's important that you're confident enough to follow the instructions correctly and should not be used if you are under 18.
We would recommend seeing a professional to have your ears pierced, but we know this is not always accessible for all. So, for those of you who have weighed up the options and decided to take the plunge, make sure to buy a professional kit like the one we have suggested, and we hope you love your new DIY lobes!
EARRINGS CUSTOMERS ARE LOVING...
We have a 100% happiness guarantee, in the unlikely event you have a reaction, or simply don't like the earrings after trying on you can send back for a refund.
CHECK OUT OUR MOST POPULAR COLLECTIONS