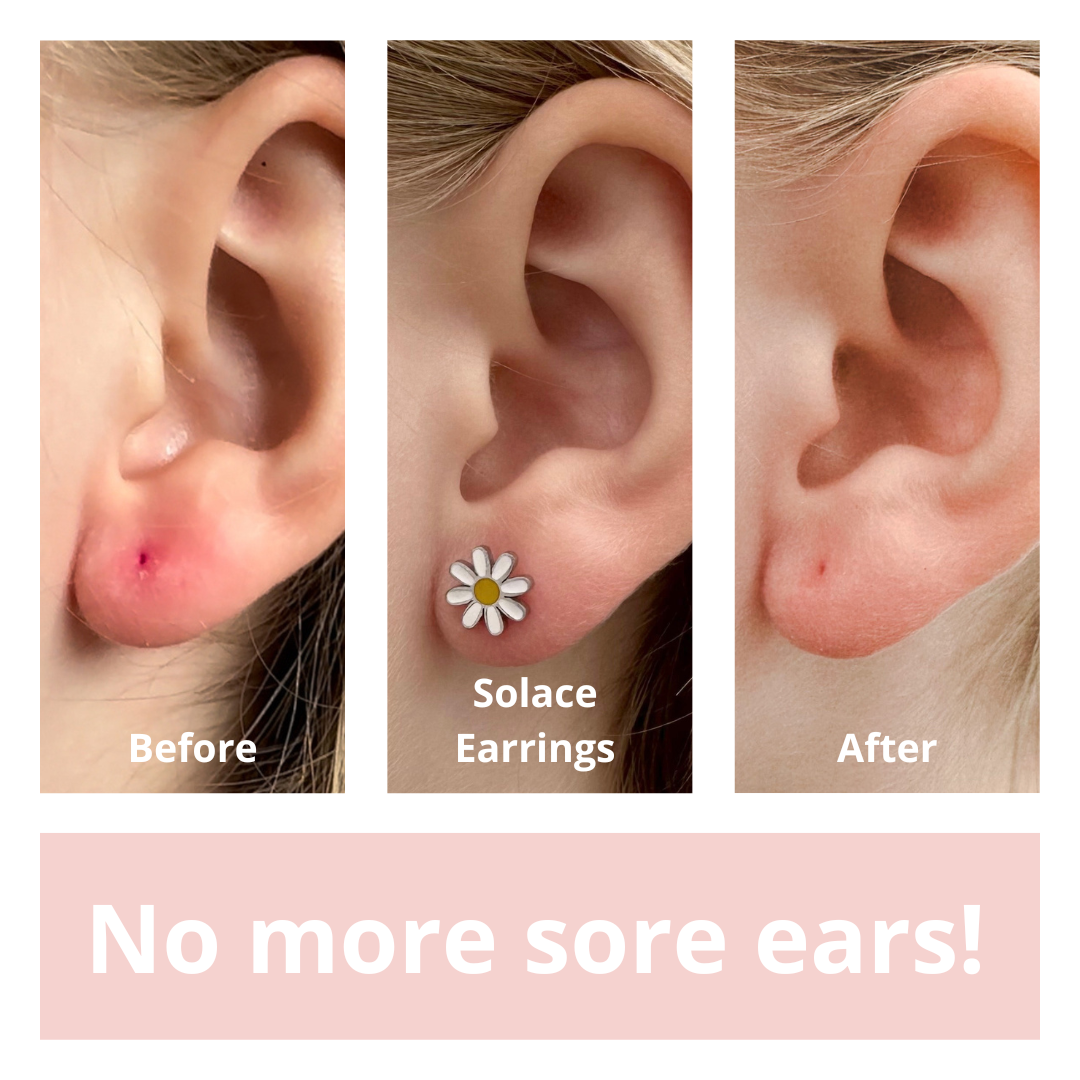 Upgrade your child's earrings to the safest hypoallergenic materials.
💌 Comfortable to wear 24/7 or money back
💦 Leave in for showers and swimming
✨ Lifetime guarantee against tarnishing
⭐ 7,000+ 5 star reviews and counting
⭐⭐⭐⭐⭐
"I don't trust anything else in my daughters ears"
— Sarah
⭐⭐⭐⭐⭐
"My daughter hasn't reacted to the material, after 2 years of stressing over infections I'm glad I have tried Solace Jewellery.
— Shefa
⭐⭐⭐⭐⭐
"My daughter has quite sensitive skin so we've always struggled to find earrings (at a reasonable price for a child) that don't react to the surrounding skin. Solace jewellery has been a lifesaver! Not only are they truly hypoallergenic and super priced but also they have a wonderful diverse range of gorgeous earrings for kids (and grown-ups!) to choose from!"
Add 2 or more items to your basket and use code: KIDS20 to unlock 20% off
*
Limited time offer
*offer not valid in conjunction with any other offers
Note: This offer page is not available from the menu, if you'd like us to send you the latest offers and new stock stock launches - join the club.
*by submitting your email address you are consenting to receive marketing emails from Solace Jewellery. We will only send good things, and always protect your information.