JEWELLERY CHRISTMAS GIFTS FOR 2023
On the hunt for the perfect Christmas jewellery gifts? You'll find the most gorgeous sparklers right here at Solace.
Whether you're looking for a piece that's ready to party, something personalised, or the ultimate romantic gesture, we've got you covered. But jewellery gifts cost a fortune, right? Wrong! All our picks here can be yours for £30 or under.
Here's our top 10 picks.
Give the gift of Christmas cheer with holiday-themed stud earrings. Whether it's Santa's sleigh in silver stainless steel, colourful Christmas stockings or cute reindeers perfect for little ones, our Christmas stud earrings will add a touch of festive spirit to any outfit this December.  
Or why not embrace the beauty of winter with a pair of elegant snowflake stud earrings? We have two pairs for you to choose form. The first is our classic pair with a cut out snowflake design available as both silver stud earrings or gold stud earrings. The second is our delicately textured snowflakes studs. Whichever you choose, they're sure to be an instant hit with anyone who's forever dreaming of a white Christmas.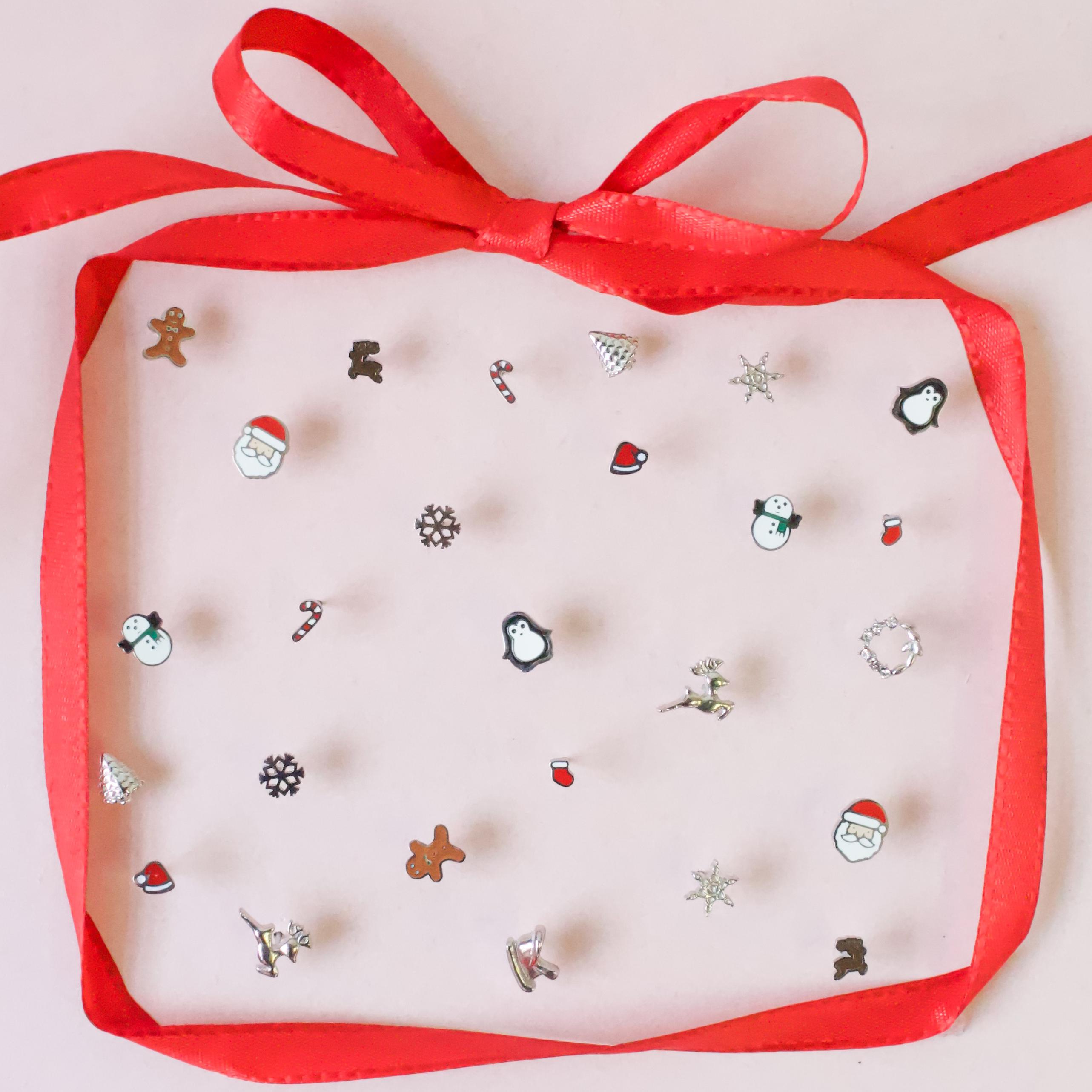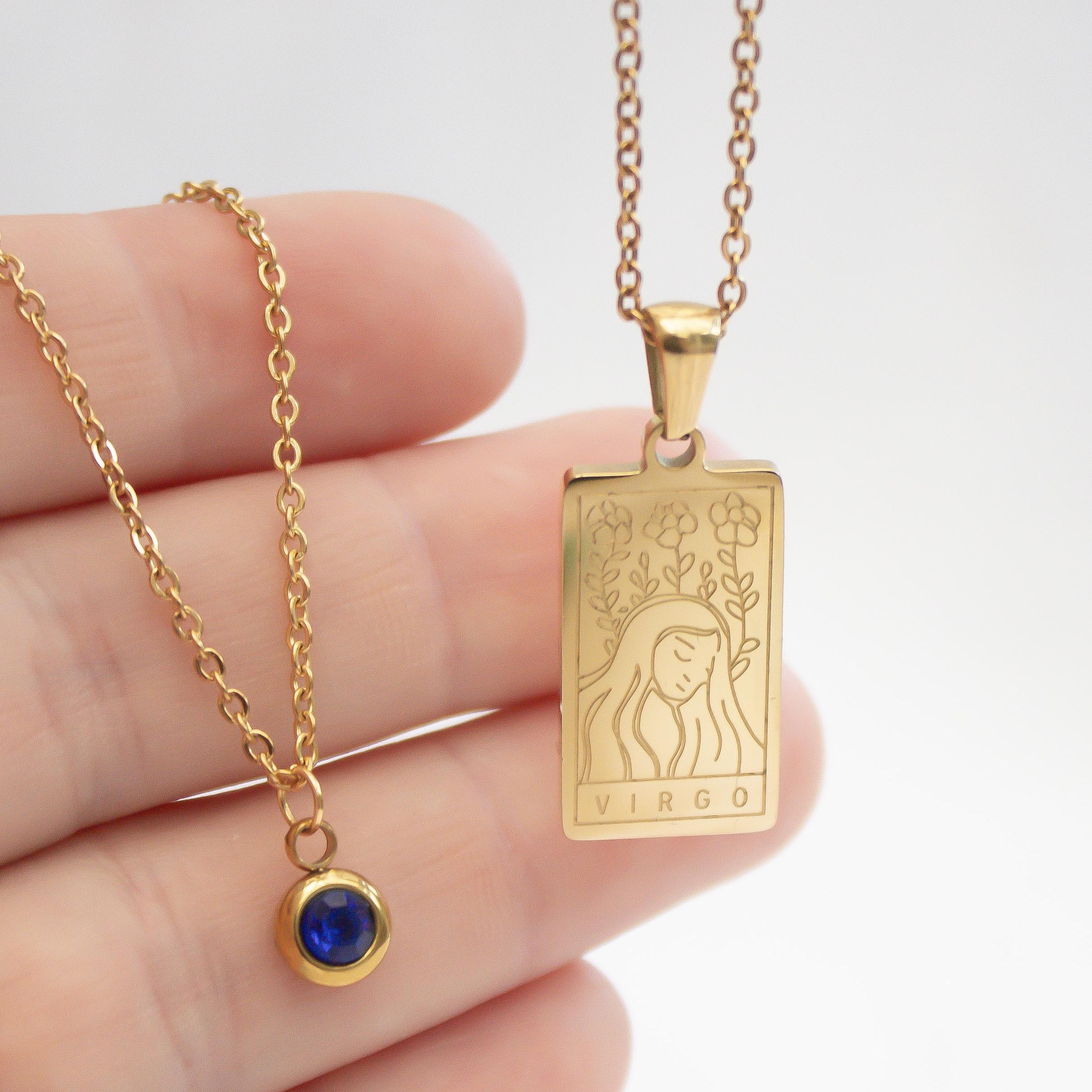 2) Personalised Necklaces 
Personalised jewellery adds an extra touch of thought to your Christmas pressies as it shows you've taken the time to think of something that has a unique and special meaning for the recipient.
Think Zodiac necklaces featuring their star sign or an initial charm to represent their name or another significant thing in their lives such as their child or even a pet! Either of these options will ensure they think of you daily when they wear them too.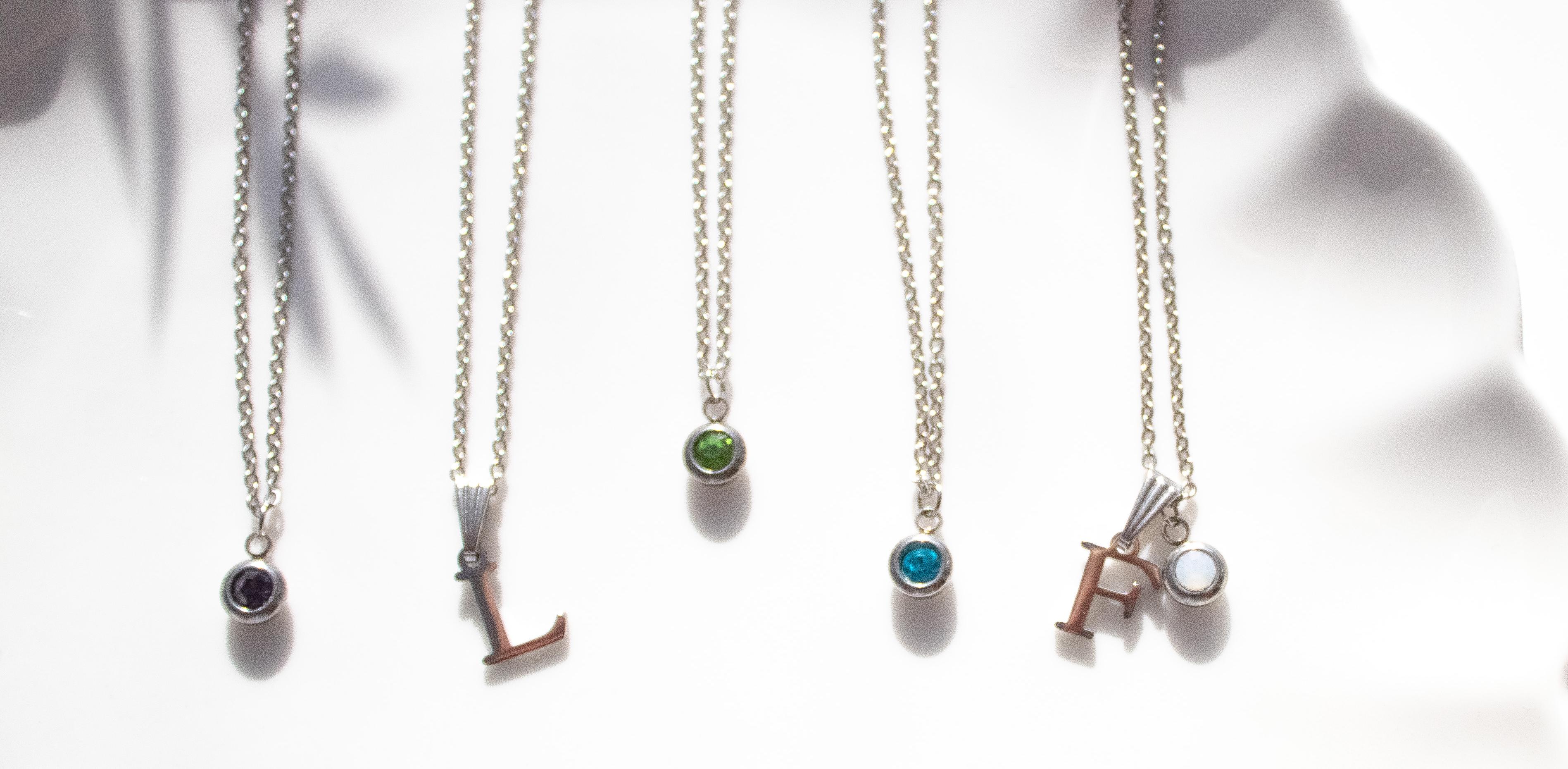 Staying on the personalised theme, a birthstone necklace or another piece of birthstone jewellery is another way of showing that you have taken extra time and care to pick something with a special meaning to the wearer. We've made birthstone gifting easy for you with our birthstone gift set - just select the month you need.
Whether it's a chain necklace with a birthstone pendant or a gorgeous pair of birthstone stud earrings, you'll find a bright and vibrant piece for every month of the year in our range. There's even the option to add on a letter charm to make it a truly individual piece.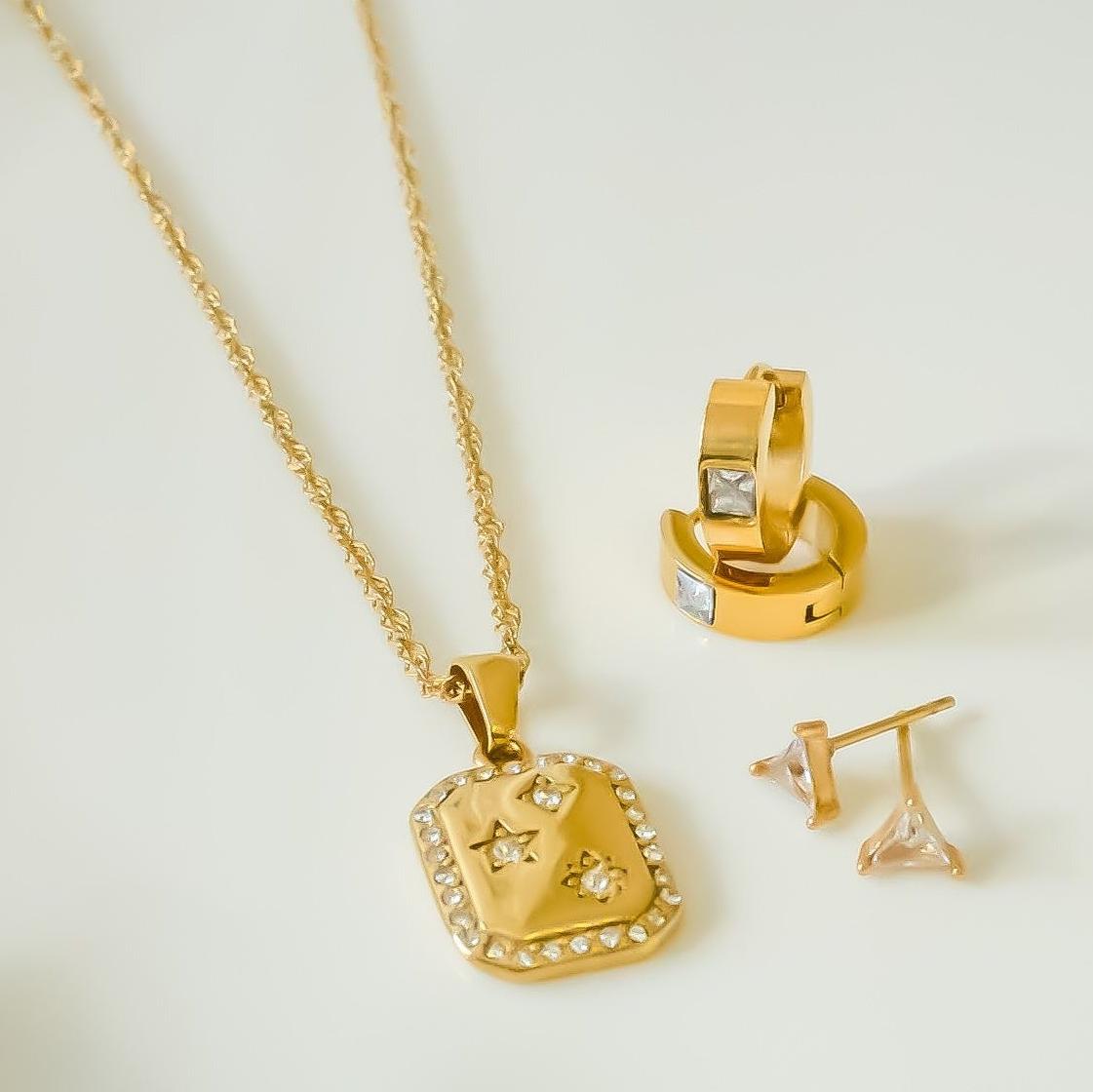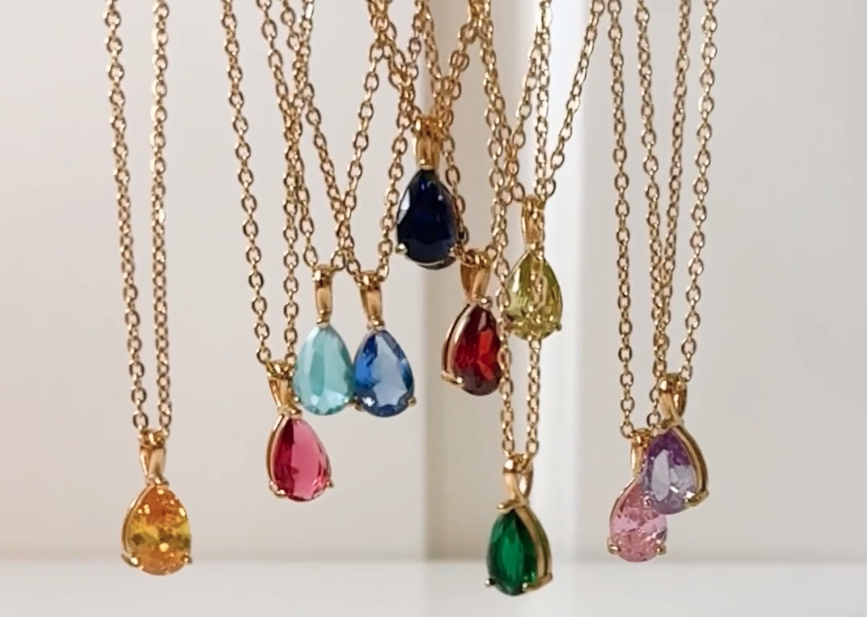 Ask anyone which colours they most associate with Christmas and they'll respond with red and green.
There's just something about seeing these quintessentially festive colours together that makes you want to crack out the mulled wines and snuggle up to a Christmas film. Which is why gifting red and green gemstones at Christmas is a lovely touch. 
Our gemstone pendant necklace comes in four spectacular colourways that fit the bill - garnet, ruby, emerald and peridot. And don't forget, each of these also corresponds to a birth month; January (Garnet) May (Emerald) July (Ruby) and Peridot (August) so they make extra meaningful gifts for any loved ones born in those months too.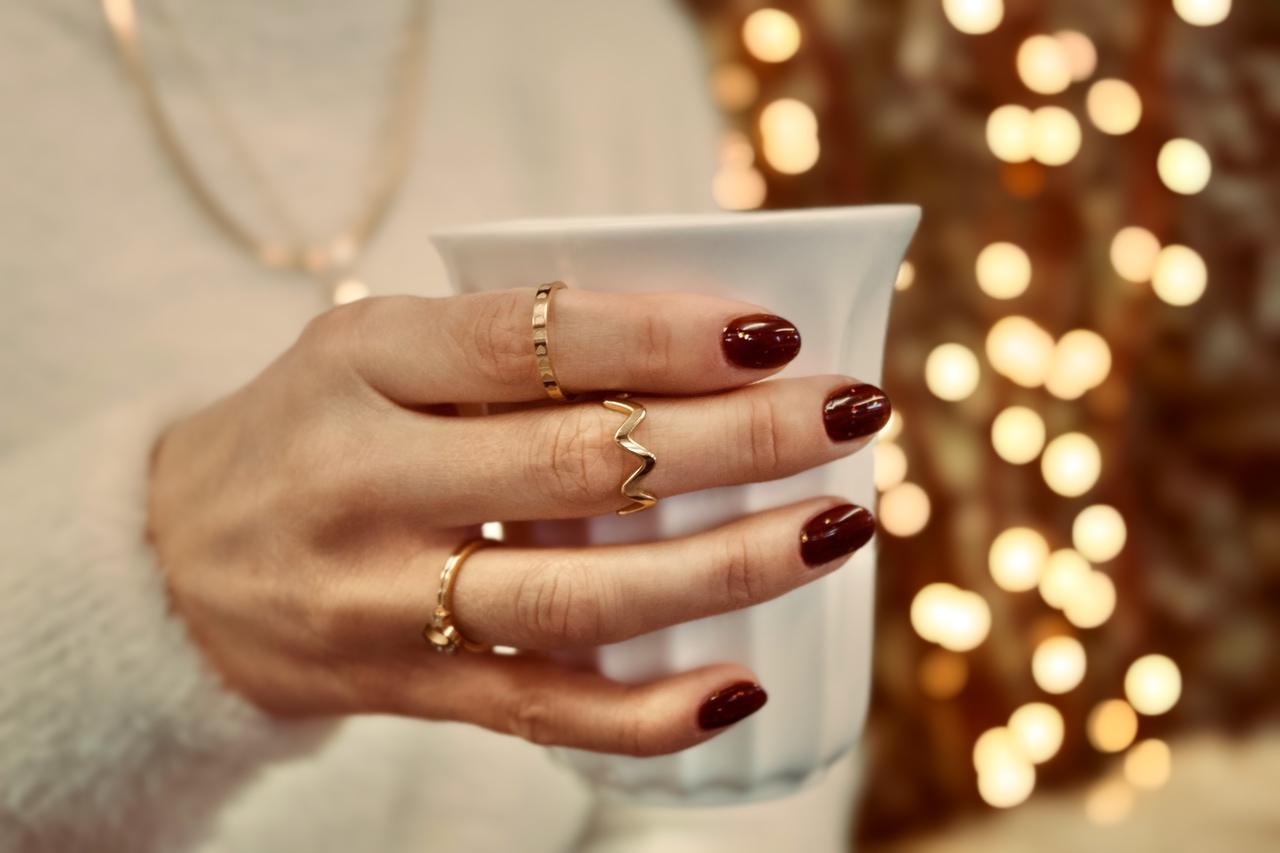 Stacking rings are the perfect choice for anyone who loves to keep up with the latest and hottest trends. Craft a personalised set that suites their tastes by mixing and matching different metal colours, textures and thicknesses. 
Thinner bands, like our braided stackable gold ring or baguette cubic zirconia rings, can be worn on their own for a subtle look. Or they can be stacked together with bolder pieces such as our pearl dome hypoallergenic ring for a real "wow" factor look.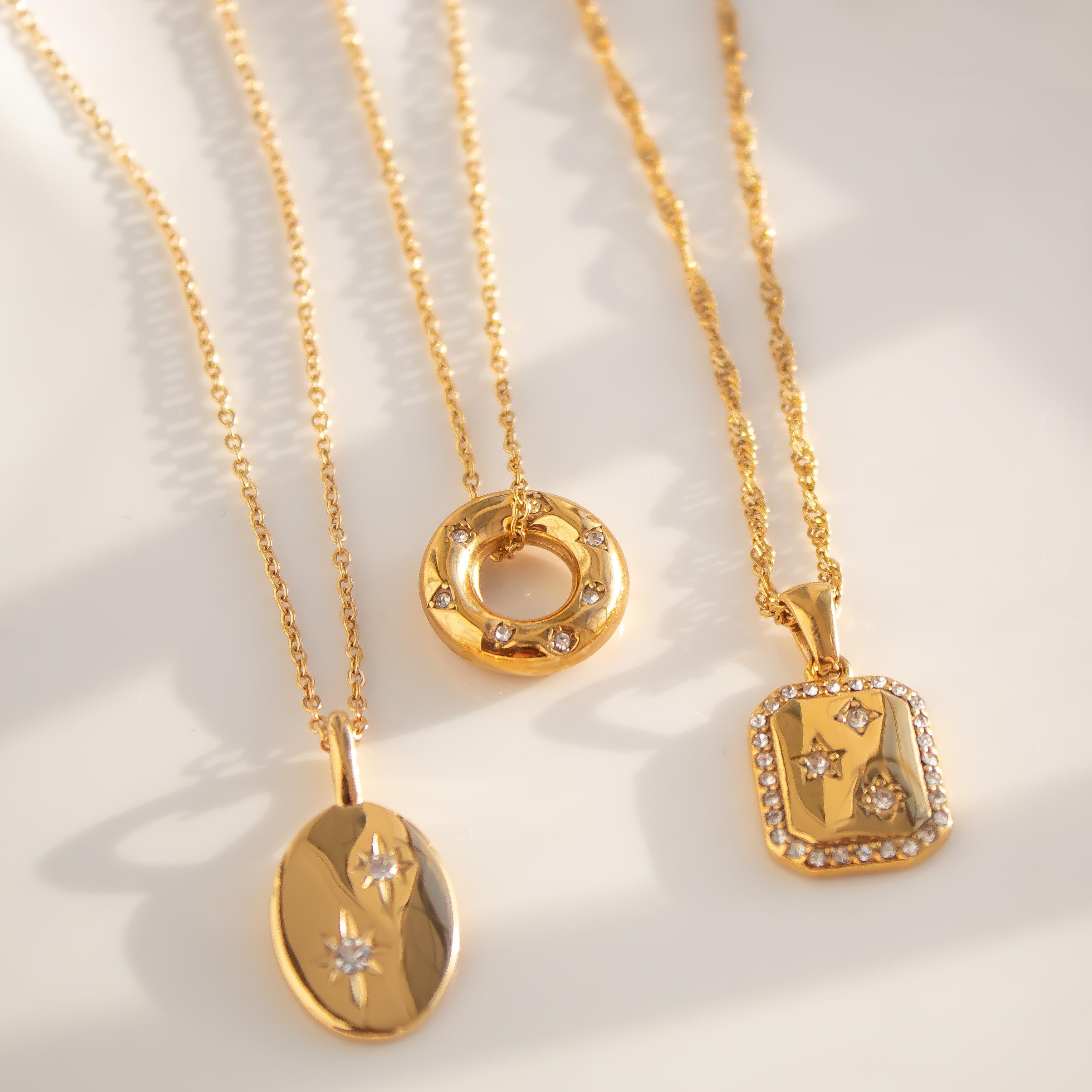 A statement necklace is the perfect choice for friends or family that like to stand out. The exquisite colours of our Chakra necklaces provide a dazzling focal point to any outfit. Each have been specially curated to channel the energy of the crystals to help you achieve spiritual balance and harmony.
Or if a single, show-stopping gem is more their thing, look no further than our large teardrop hypoallergenic necklace available in 12 opulent colours. Each are available in a gold necklace or a silver chain necklace style. Opting for any of these striking pieces shows that you appreciate the recipient's sense of individuality.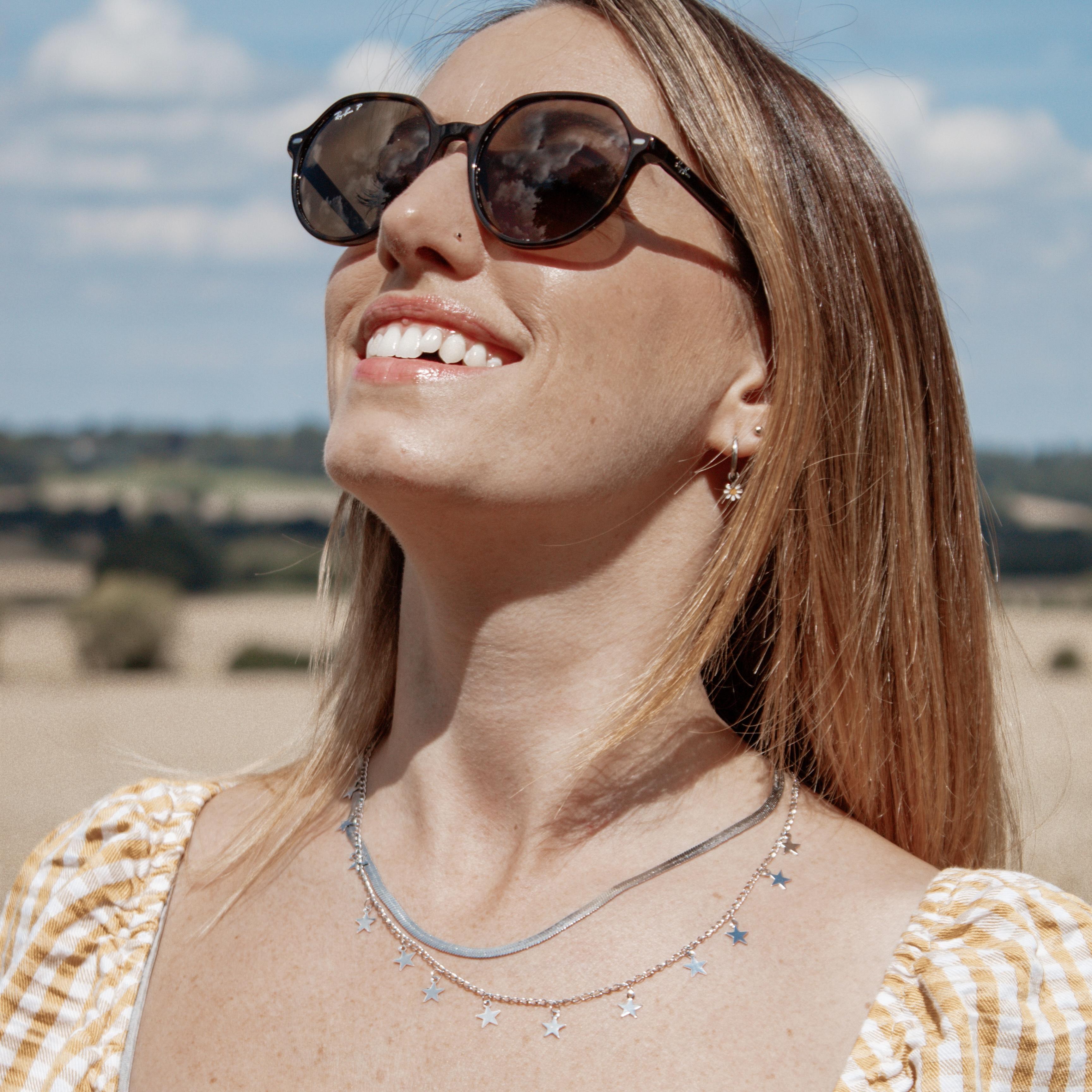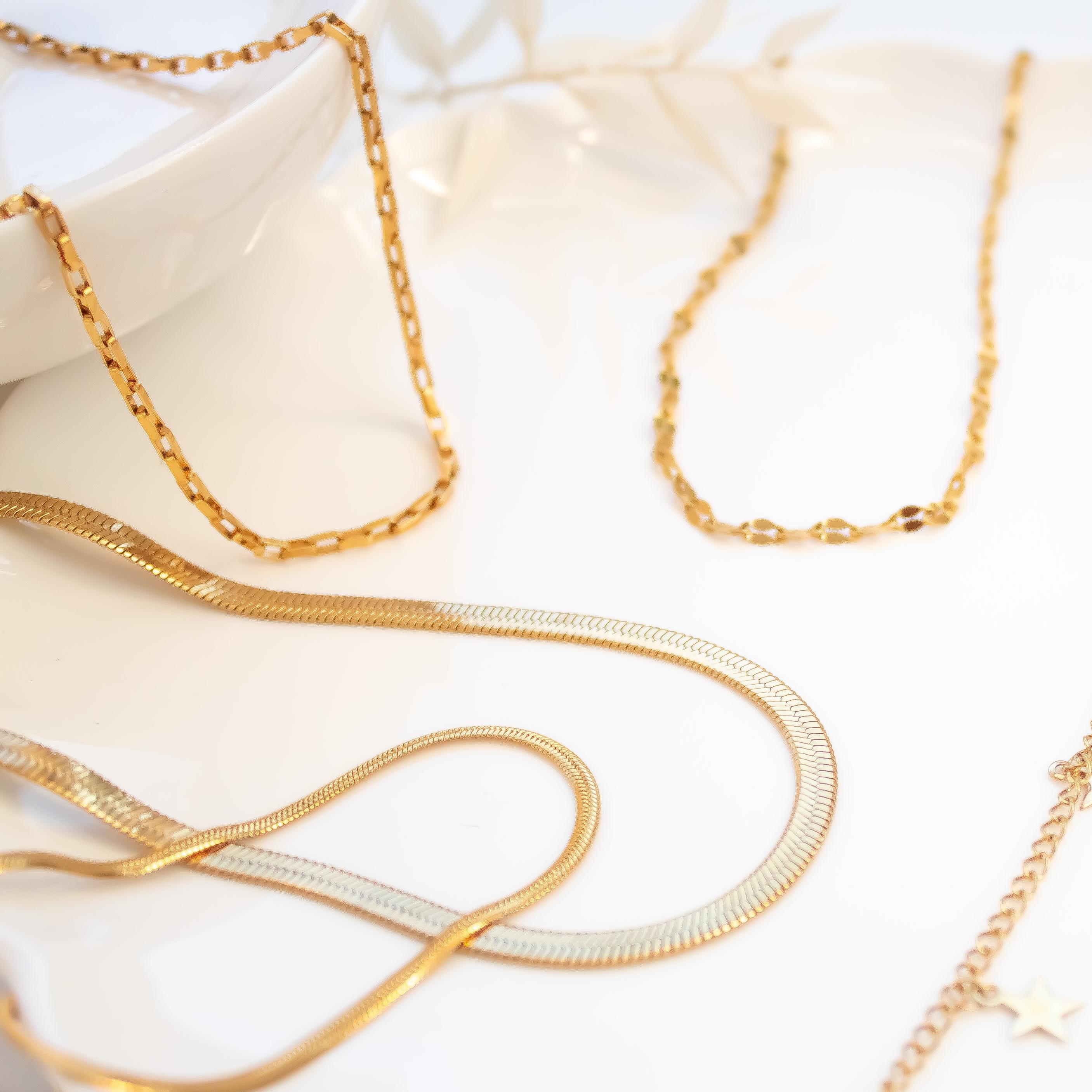 Whilst we love statement jewellery, we also know that keeping it simple is a recipe for success when it comes to gift buying. You just can't go wrong with sleek lines and simple arrangements that go with every look.  
Which is why the ultimate safe bet is a classic chain necklace. Chain necklaces are perfect for everyday wear but can be mixed and matched with other pieces for that elevated evening glam.
And despite their simplicity, you can still have fun with different lengths, styles and textures. Or help your loved one get on board with the layered necklaces trend by gifting them a few different styles together.
Our coffee bean gold choker necklace and figaro gold chain go particularly well together. As does our paperclip gold chain necklace and snake chain necklace.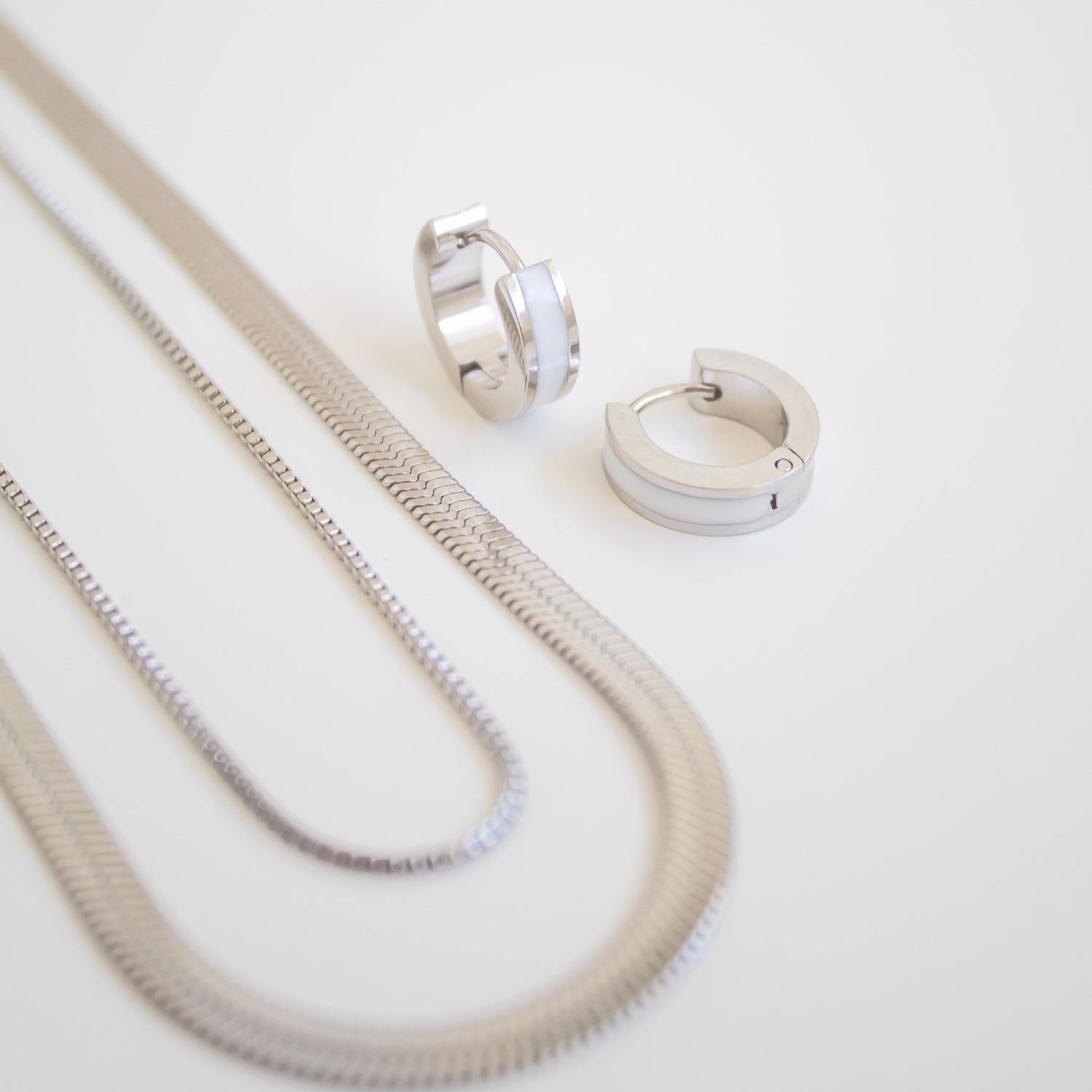 10) Sustainable Jewellery 
By choosing sustainable jewellery, both you and your loved ones can feel as good as your gift looks knowing it will stand the test of time without going to landfill.
Unlike gold and silver jewellery which degrades over time, stainless steel jewellery will retain its shape and stay tarnish free for a lifetime. That's a pretty epic gift in our eyes! Who wouldn't love to receive such a long lasting gesture for Christmas? 
Your loved ones are sure to shine bright in 2024 and beyond with any one of these picks. So go ahead and make this festive season the most memorable one yet by gifting the perfect piece of Christmas Jewellery. 
Feeling inspired?
Here's some of our favourites we've mentioned in this blog!